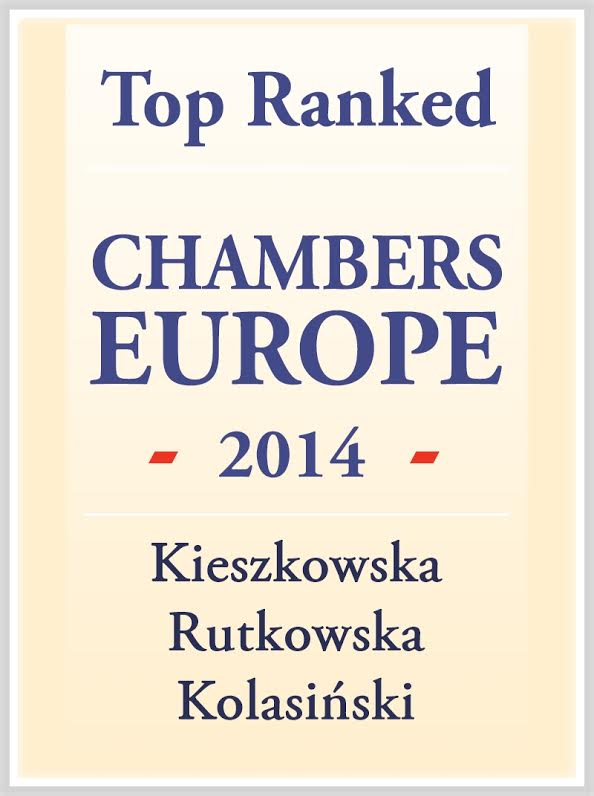 Chambers Europe 2014 Life Sciences – Band 1
"Market leading life sciences practice highly reputed for pharmaceutical knowhow. Singled out for regulatory work and additionally focused on the medical, food and cosmetics industries.
Paulina Kieszkowska-Knapik and Ewa Rutkowska recently left Baker & McKenzie with Marcin Kolasiński to set up a regulatory and competition spin-off, Kieszkowska Rutkowska Kolasiński. They were joined by other colleagues including Natalia Łojko."